FAMILY DAY
APRIL 1,2023
Children under 12 Free with paying adult.
Scavenger hunts, fun activities, and an Easter Egg Hunt.
Tanks & Troops Weekend April 28-30th
Save the Date!
Experience stories of American sacrifice, unity, and might in WWII history.
Welcome to the WWII American Experience Museum and Education Center in Gettysburg, Pennsylvania. We strive to educate the public about the American sacrifices made during the world's largest conflict of the 20th century, both on the battlefield and on the homefront, and honor their dedication to win the war and preserve freedom.
Here we can experience a wide variety of authentic WWII vehicles, uniforms and artifacts in realistic dioramas and exhibits that portray, not just the battlefield, but the home front as well. Take in a re-enactment or one of our living history programs available as well as speakers, seminars, interactive offerings and simulated and real vehicle experiences.
America was the largest military power in the world — in theory. The large population, generous natural resources, advanced infrastructure, and solid capital base were all just potential. Centralization and mobilization were necessary to jump-start this unwieldy machine. Within a week of Pearl Harbor, Congress … (
read more
)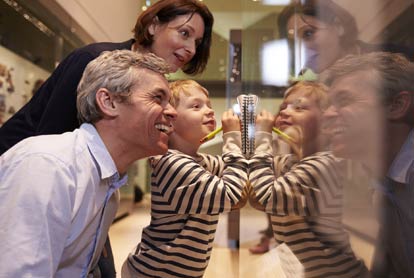 The new facility is built around a desire to tell the stories of how the United States and its allies came together in a critical time to overcome the Axis powers, defeat one of humankind's greatest enemies, and forge a new path to freedom. A key goal is to educate the public about the sacrifices made both on the battlefield and on the home front. … (read more)
March 26 @ 12:00 pm

-

4:00 pm

EDT

April 1 @ 10:00 am

-

5:00 pm

EDT

April 28 @ 10:00 am

-

5:00 pm

EDT
Gettysburg now has the perfect bookend to its Civil War Battlefield and Visitors' Center—the World War II American Experience. This new World War II museum has it all—ride real Sherman tanks, learn the stories of real people who served, and touch and feel real history.