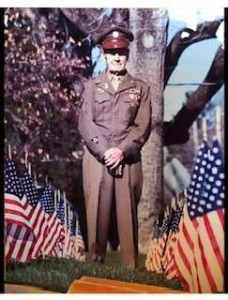 On this day, 78 years ago, soldiers from the 285th Field Artillery Observation Battalion surrendered after a brief firefight at a crossroads in Malmedy Belgium. The 113 men captured were assembled in a field by their Waffen SS captors and violently fired upon several times. After the machine gun fire ceased, 84 American soldiers lay dead while thier comrades feigned death in a perilous
attempt to survive the atrocity.
The same Waffen SS unit was responsible for the death of more than 350 unarmed soldiers and 100 Belgian civilians and would be tried for their crimes after the war ended.
Today, we remember the 113 American soldiers that endured this massacre and the 84 young souls who bravely gave all. One of these American soldiers, Harold Billow of Mt. Joy, Pennsylvania honored the memory of his fallen comrades every year by placing 84 flags in front of his home. Earlier this year, Billow left our world to be with his comrades, but we will not let his touching tribute end. With the help of our amazing volunteers, World War II American Experience will continue to honor Billow, the survivors, and especially the 84 souls who perished on December 17th in 1944 during the Malmedy massacre amidst the Battle of the Bulge.